November 20, 2013
November 20, 2013
November 7, 2013
IBM opens a new research lab in Africa.
October 24, 2013
A Note from Pogue: A Free PR Critique
If you're a tech writer, you hear from a lot of public relations people pitching their clients' wares. Usually, if I'm not interested in what they're pitching, I just delete them. (The pitches, not the people.)

Today, though, my Inbox encountered a particularly persistent PR woman. She hadn't…
October 22, 2013
October 16, 2013
October 11, 2013
October 4, 2013
September 18, 2013
September 16, 2013
July 23, 2013
June 20, 2013
June 20, 2013
June 20, 2013
June 13, 2013
Nielsen Taps IBM's Watson for Measurement and Planning | Data …
See on Scoop.it - IBM Systems and Technology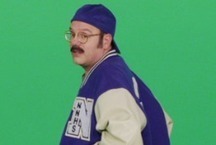 Over the next several months Nielsen aims to apply IBM's Watson technology to improve ad effectiveness measurement and media planning.
See on adage.com